Jane Eyre by Charlotte Brontë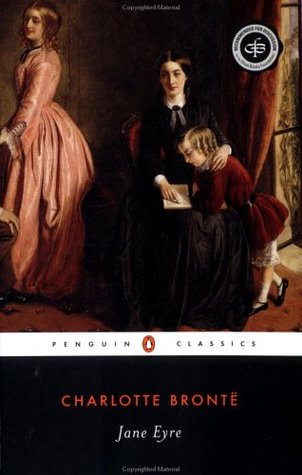 THIS BOOK IS SO GOOD I CANT EVEN FATHOM HOW TO WRITE IT IN A REVIEW!!!
Sure, it's """"""old"""""" English, but hey– if young Cal, who clearly needed glasses and had a short attention span, can understand it and thoroughly invest herself into it; then anybody can!!!
From page 200, the whole book does a what the f*ck and turns so dramatic and fanfictiony, I LOVE IT.
If you can make it to the 200th page, I surely recommend it.
One of my all time favourite romances ❤