If you are related to me in any way, I'd appreciate if you didn't read this post. Unless you wanna read about me having the obscene hots for fictional characters. Thanks.

SECOND TIME READING:
Rating change: 3 stars is now 4 stars.
New thoughts:
I am going to annotate my original review which is at the bottom of this one, because I was an idiot. I hated this book the first time 'round, because I skimmed it. I wasn't into high fantasy last time I read it, and really wasn't a fan of Fae. I only made myself read the series because everybody else did. Rereading this series is now a choice, after LOVING ACOTAR. I have found so far, I still love SJM's other series more… but this book, guys.
The first part did drag a little, but part two just BLEW ME AWAY. After I started part two, I couldn't put it down. Before that, it was a bit of a chore for me to actually read this book.
I am totally viewing ToG (as a series) in a new and different way– yay. I am falling in love with this series. I have grown to appreciate SJM's writing. I used to only like Cassandra Clare's, but lol– times have definitely changed.
Enjoy my annotations below, I'm sure I'll be mentally punching my ignorant-assholey self.
Updates/quotes:
June 7, 2017 – page 126
30.14% "I have all the feels rn
– Dorian letting go of Celaena
– Chaol + his buddies telling stories to Celaena
– Nehemiah and Celaena researching Aelin!!!!!!!!"

June 8, 2017 – page 177
42.34% ""Of the heir of Terrasen, Aelin Galathynius, had lived, would she have become a friend, an ally? His bride, perhaps?"
THE FEELS. THE FEEEELS.
Then he goes to talk about how he accidentally spilled tea on her dress and this Aedion has wanted to kill him ever since.
KILL ME AND MY STUPID FEELINGS NOWWWW"

June 8, 2017 – page 192
45.93% "CHAOL AND CELAEANA WERE SO HAPPY
GAHHHHH"

June 8, 2017 – page 199
47.61% "Lmao I love how Celaena's like: "idk maybe Arlington and Terrasen ppl can deal with this??? I wanna live HEA w my bf Chaol. Let Aelin deal with this shit."
Like this is @me whenever I procrastinate lolololol "fuck future me, they can handle this""

June 8, 2017 – page 201
48.09% "THEY
WERE
SO
FREAKIN
HAPPY

ITS SO WEIRD TO THINK ABOUT THE FUTURE BOOKS AHHHH"

June 9, 2017 – page 219
52.39% "The way Chaol has faith in Celaena is so similar to what Rhys believes about Feyre 😩👏🏻💖"

June 9, 2017 – page 228
54.55% "And now everything's turning to shit oh no 😦 time to cry!"

June 10, 2017 – page 233
55.74% "My heart ACHES for Celaena."

June 10, 2017 – page 234
55.98% "Typo"

June 11, 2017 – page 256
61.24% "This section of the book is written so beautifully wow wow wow"

June 11, 2017 – page 265
63.4% ""'Pick a finger.'"
CELAENA IS BADASS YUS"

June 11, 2017 – page 294
70.33% ""To escape death, she'd become death.""

June 11, 2017 – page 312
74.64% "The first time I read this, I hated Yellowlegs. Second time– I love her character! So interesting"

June 11, 2017 – page 354
84.69% "This book isn't as great as the first one, but it's brilliant. I enjoy how SJM writes angst. This instalment is super angsty.
I think the only thing stopping me from reading it in one sitting is how slow it feels. Not a whole lot happens, compared to the first book."

June 11, 2017 – page 380
90.91% ""Celaena was Fae."
MY EYES ARE WELLING UP"

June 11, 2017 – page 392
93.78% ""he— was the least of their concerns. Because even from the first day in Endovier, this had always been about them."
Feeeeeeels 💔😩"
June 11, 2017 – Finished Reading
oOo
FIRST TIME READING:
This book was a huge let down after the first amazing instalment. STFU it was not!
This book only remotely got interesting when Nehemia died. K kinda true to me still…
I felt like Dorian's use in this book could've only been for the end. Otherwise, he was utterly boring and has little to no passion. He was basically a different guy than in the first book! BIIITCH DID U NOT READ PART ONE??????? ALL OF IT WAS JUST ABT HIS ANGST AND LETTING GO OF CELAENA. BITCH WTF?
Let's talk about the problematic relationship of Chaol (which, by the way, was spelt with a K in my previous edition??) and Cel. It was going pretty boring and predictable (even the part when he betrays her) until Cel goes ape-shit on him, and Dorian stops her from killing Chaol. I did appreciate that even after they established their love, that Celaena didn't go all mushy – heroiney. The very last scene with them was laughable- I'm sorry, but how many tragic love stories will there be with the couple separating and then one of them call out that the love the other??? hoW DARE YOU SAY THAT.
They were NOT predictable, nor was their ending laughable– I cried my eyes out this second time!!!
Fleetwood was mentioned far too many times for a character that isn't useful besides for comedic purposes. okay why did nobody strangle me and my loathing-ass?? I wanna kill me from the past.
I did like the plot twist of Cel being Fae. I now see the use of such a cryptic subplot from these two books about the species. "Cryptic" girl it was so obvious u just didn't wanna read or remember any of the Fae mentionings bc all YOU cared about was Dorian and Celaena (pathetic)
I would definitely not read this again. lol say that AGAIN bitch i WoUlD DeFiNiTeLy NoT ReAd tHiS AgAiN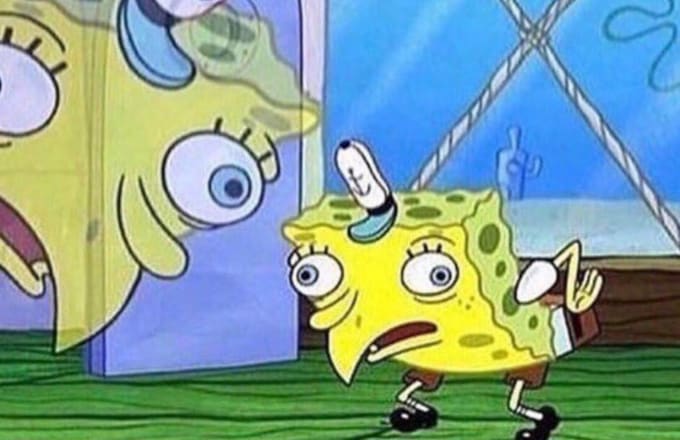 I should say, I wasn't really in the mood for this once I finally got around to reading it. I was so excited when I first borrowed it, however it's been 7 weeks and I'm now in the mood for sci-fi. This may be why I didn't enjoy it as much? I'm not sure.
I still will continue to read the series.
I recommend to: nobody, unless they're really determined to read the rest of the series. damn my salty ass