This book meme was created by  Rose City Reader, where you share the first sentence (or so) of the book you are reading, along with your initial thoughts about the sentence, impressions of the book, or anything else the opener inspires.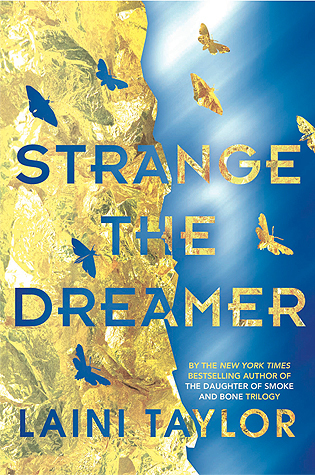 The first sentence:
On the second Sabbat of Twelfthmoon, in the city of Weep, a girl fell from the sky.
I haven't started this book yet, but I'm even more excited now that I've read the first sentence. I'm dying for a great fantasy read, so hopefully this will quench my thirst.
I've read reviews rating this quite low, and I didn't like Taylor's Daughter of Smoke & Bone (Daughter of Smoke & Bone, #1) . You can read my review of Taylor's debut, here.
I'll be honest, the synopsis doesn't intrigue me, but I'm hoping I'll like it anyways. However, this first sentence has to be one of the best I've ever read!
Which do you prefer; the US or UK cover for Strange the Dreamer?