This meme is by Wishful Endings. 'Let's shine a spotlight and discuss the books we're excited about that we have yet to read.'
These are either released in March or May (I find all the releases in April don't appeal to me this year!)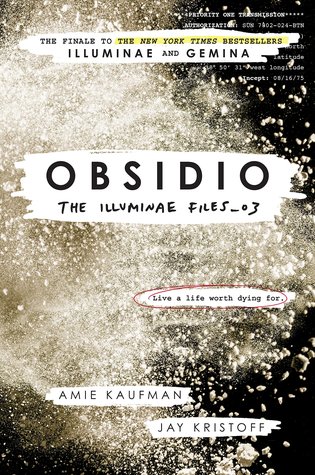 Kady, Ezra, Hanna, and Nik narrowly escaped with their lives from the attacks on Heimdall station and now find themselves crammed with 2,000 refugees on the container ship, Mao. With the jump station destroyed and their resources scarce, the only option is to return to Kerenza—but who knows what they'll find seven months after the invasion? 
Meanwhile, Kady's cousin, Asha, survived the initial BeiTech assault and has joined Kerenza's ragtag underground resistance. When Rhys—an old flame from Asha's past—reappears on Kerenza, the two find themselves on opposite sides of the conflict. 
With time running out, a final battle will be waged on land and in space, heroes will fall, and hearts will be broken.
I've rated the past two books 5/5 stars each, so you bet I'm keen for the bittersweet ending of a fantastic series!!! Read my reviews to book 1 and book 2 by clicking on the links.
The Winter Solstice. In a week. I was still new enough to being High Lady that I had no idea what my formal role was to be. If we'd have a High Priestess do some odious ceremony, as lanthe had done the year before. A year. Gods, nearly a year since Rhys had called in his bargain, desperate to get me away from the poison of the Spring Court to save me from my despair. Had he been only a minute later, the Mother knew what would have happened. Where I'd now be. Snow swirled and eddied in the garden, catching in the brown fibres of the burlap covering the shrubs My mate who had worked so hard and so selflessly, all without hope that I would ever be with him We had both fought for that love, bled for it. Rhys had died for it. 
GUUUUYS YOU KNOW HOW MUCH I LOVE THIS SERIES!!! If you don't know my love for this series, check out my reviews for the previous books: ACOTAR, ACOMAF, and ACOWAR. Also!!! I convinced my boyfriend Max to try this series!! Let's hope he likes it ❤ ❤
3: Broken Beautiful Hearts 
by
Kami Garcia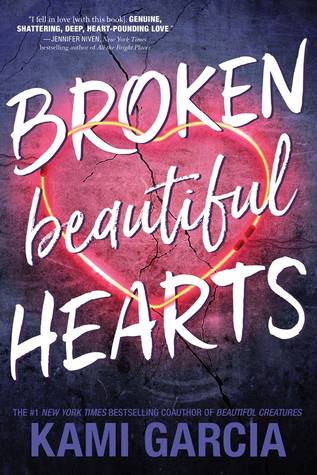 Her heart has to break before it can open.
When star soccer player Peyton Rios receives an offer from her first-choice college, senior year starts off exactly as planned. But when Peyton uncovers her boyfriend's dark secret, she confronts him—and finds herself falling down a flight of stairs. Peyton's knee—and maybe her dream of going pro—is shattered. Everyone is talking: Was she pushed, or did she fall? Peyton knows the truth, even if no one believes her.
He has to let someone in before it's too late.
With her future on the line, Peyton goes to stay with her uncle in a small Tennessee town to focus on her recovery. Dating is the last thing on her mind—until she meets sweet, sexy Owen Law.
But Peyton doesn't trust her heart, especially when she senses that Owen is hiding something. When their secrets are finally exposed, Peyton has to decide if love is worth fighting for.
I was sold at romance + Kami Garcia. 'Nough said.
---
What are you most keen to read next?