This really should be a list of 15 books I have on pre-order. Maybe someday I will. As for now, I'm just admiring them from afar on my blog. Check out any of these upcoming releases for 2018 if you want the latest and greatest YA novels.
Disclaimer: All my pre-order info is tailored for Australian teen readers like myself 🙂 I'm sure for many, such as the Brits and Americans, the release date may even be sooner (lucky you!).
Release Date: 31st of July
Synopsis: Five years after the destruction of the so-called rehabilitation camps that imprisoned her and countless other Psi kids, seventeen-year-old Suzume "Zu" Kimura has assumed the role of spokesperson for the interim government, fighting for the rights of Psi kids against a growing tide of misinformation and prejudice. But when she is accused of committing a horrifying act, she is forced to go on the run once more in order to stay alive.
Determined to clear her name, Zu finds herself in an uncomfortable alliance with Roman and Priyanka, two mysterious Psi who could either help her prove her innocence or betray her before she gets the chance. But as they travel in search of safety and answers, and Zu grows closer to the people she knows she shouldn't trust, they uncover even darker things roiling beneath the veneer of the country's recovery. With her future-and the future of all Psi-on the line, Zu must use her powerful voice to fight back against forces that seek to drive the Psi into the shadows and save the friends who were once her protectors.
From #1 New York Times best-selling author Alexandra Bracken comes a harrowing story of resilience, resistance, and reckoning that will thrill loyal fans and new readers alike.
Pre-order here: Hardback or Paperback
Confession: I haven't read this series, YET. I recently borrowed the first instalment from the library.
2. Don't Stop Thinking About Tomorrow 
by
Siobhan Curham
Release Date: 2nd of August
Synopsis: Fourteen-year-old Stevie lives in Lewes with her beloved vinyl collection, her mum … and her mum's depression. When Stevie's mum's disability benefits are cut, Stevie and her mother are plunged into a life of poverty. But irrepressible Stevie is determined not to be beaten, and she takes inspiration from the lyrics of her father's 1980s record collection and dreams of a life as a musician. Then she meets Hafiz, a talented footballer and a Syrian refugee. Hafiz's parents gave their life savings to buy Hafiz a safe passage to Europe; his journey has been anything but easy. Then he meets Stevie… As Stevie and Hafiz's friendship grows, they encourage each other to believe in themselves and follow their dreams.
Pre-order here: Paperback only
This seems a little too sad for me, but I'm sure I'll appreciate the topics of government assistance vs resistance (aka refugee policies).
Release Date: 7th of August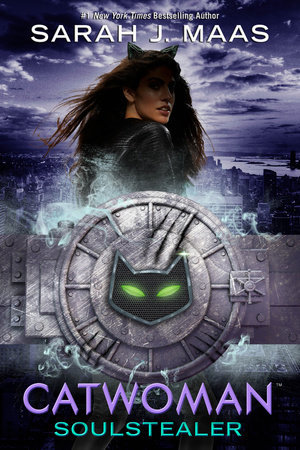 Synopsis: Two years after escaping Gotham City's slums, Selina Kyle returns as the mysterious and wealthy Holly Vanderhees. She quickly discovers that with Batman off on a vital mission, Batwing is left to hold back the tide of notorious criminals. Gotham City is ripe for the taking.
Meanwhile, Luke Fox wants to prove he has what it takes to help people in his role as Batwing. He targets a new thief on the prowl who seems cleverer than most. She has teamed up with Poison Ivy and Harley Quinn, and together they are wreaking havoc. This Catwoman may be Batwing's undoing. 
Pre-order here: Hardback or Paperback
Release Date: 2nd of October
Synopsis: In the wake of tragedy, neither Lazlo nor Sarai are who they were before. One a god, the other a ghost, they struggle to grasp the new boundaries of their selves as dark-minded Minya holds them hostage, intent on vengeance against Weep.
Lazlo faces an unthinkable choice—save the woman he loves, or everyone else?—while Sarai feels more helpless than ever. But is she? Sometimes, only the direst need can teach us our own depths, and Sarai, the muse of nightmares, has not yet discovered what she's capable of.
As humans and god spawn reel in the aftermath of the citadel's near fall, a new foe shatters their fragile hopes, and the mysteries of the Mesarthim are resurrected: Where did the gods come from, and why? What was done with thousands of children born in the citadel nursery? And most important of all, as forgotten doors are opened and new worlds revealed: Must heroes always slay monsters, or is it possible to save them instead?
Love and hate, revenge and redemption, destruction and salvation all clash in this gorgeous sequel to the New York Times bestseller, Strange the Dreamer.
Pre-order here: Hardback or Paperback
I actually hated the first instalment of this book; Stranger the Dreamer. But the book cover is so pretty!
Release Date: 9th of October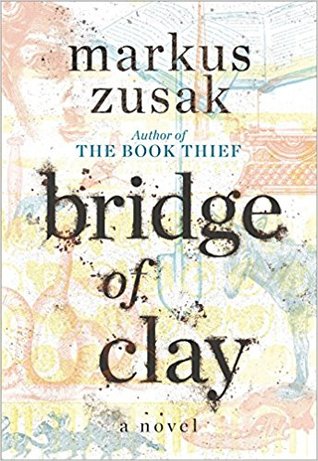 Synopsis: The breathtaking story of five brothers who bring each other up in a world run by their own rules. As the Dunbar boys love and fight and learn to reckon with the adult world, they discover the moving secret behind their father's disappearance. At the centre of the Dunbar, family is Clay, a boy who will build a bridge—for his family, for his past, for greatness, for his sins, for a miracle. The question is, how far is Clay willing to go? And how much can he overcome?
Pre-order here: Hardback or Paperback
I have yet to read any of Zusak's work, but I want to support an Aussie author 😀
Release Date: 2nd of October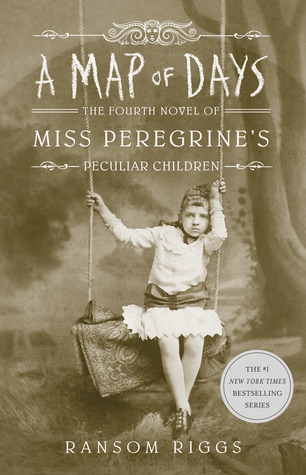 Synopsis: The #1 bestselling series returns with a thrilling new story arc set in America!
Vintage photographs reveal the never-before-seen world of peculiar America with a stunning addition—full-color images.
Having defeated the monstrous threat that nearly destroyed the peculiar world, Jacob Portman is back where his story began, in Florida. Except now Miss Peregrine, Emma, and their peculiar friends are with him and doing their best to blend in. But carefree days of beach visits and normalling lessons are soon interrupted by a discovery—a subterranean bunker that belonged to Jacob's grandfather, Abe.
Clues to Abe's double-life as a peculiar operative start to emerge, secrets long hidden in plain sight. And Jacob begins to learn about the dangerous legacy he had inherited—truths that were part of him long before he walked into Miss Peregrine's time loop.
Now, the stakes are higher than ever as Jacob and his friends are thrust into the untamed landscape of American peculiardom—a world with few ymbrynes, or rules—that none of them understands. New wonders, and dangers await in this brilliant next chapter for Miss Peregrine's peculiar children. Their story is again illustrated throughout by haunting vintage photographs, but with a striking addition for this all-new, multi-era American adventure—full colour. 
Pre-order here: Hardback or Paperback
Okay– I didn't like the first instalment of this either. But you may have, and I want to let everybody know of the latest pre-orders!
Release Date: 16th of November
Synopsis: At the end of Fantastic Beasts and Where to Find Them, the powerful Dark wizard Gellert Grindelwald was captured in New York with the help of Newt Scamander. But, making good on his threat, Grindelwald escapes custody and sets about gathering followers, most unsuspecting of his true agenda: to raise pure-blood wizards up to rule over all non-magical beings.
In an effort to thwart Grindelwald's plans, Albus Dumbledore enlists Newt, his former Hogwarts student, who agrees to help once again, unaware of the dangers that lie ahead. Lines are drawn as love and loyalty are tested, even among the truest friends and family, in an increasingly divided wizarding world.
This second original screenplay from J.K. Rowling, illustrated with stunning line art from MinaLima, expands on earlier events that helped shaped the wizarding world, with some surprising nods to the Harry Potter stories that will delight fans of both the books and films.
Pre-order here: Hardback only
Firstly: wow that cover.
Secondly: I have to read this for my boyfriend, who loves the movie for the first screenplay.
Release Date: 4th of December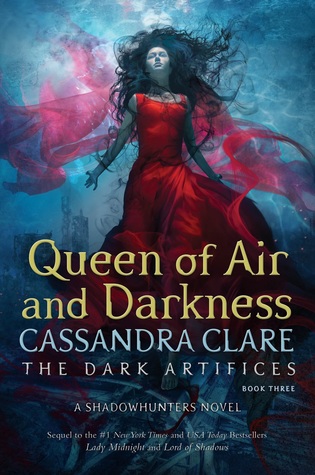 Synopsis: Dark secrets and forbidden love threaten the very survival of the Shadowhunters in Cassandra Clare's Queen of Air and Darkness, the final novel in the #1 New York Times and the USA TODAY bestselling The Dark Artifices trilogy.
What if damnation is the price of true love?
Innocent blood has been spilled on the steps of the Council Hall, the sacred stronghold of the Shadowhunters. In the wake of the tragic death of Livia Blackthorn, the Clave teeters on the brink of civil war. One fragment of the Blackthorn family flees to Los Angeles, seeking to discover the source of the blight that is destroying the race of warlocks. 
Meanwhile, Julian and Emma take desperate measures to put their forbidden love aside and undertake a perilous mission to Faerie to retrieve the Black Volume of the Dead. What they find in the Courts is a secret that may tear the Shadow World asunder and open a dark path into a future they could never have imagined. Caught in a race against time, Emma and Julian must save the world of Shadowhunters before the deadly power of the parabatai curse destroys them and everyone they love.
Pre-order here: Hardback or Paperback
I AM SO EXCITED TO READ THIS!!!
Read my reviews for the first and second book by hovering over the links.
Release Date: 18th of September
Synopsis: Emika Chen barely made it out of the Warcross Championships alive. Now that she knows the truth behind Hideo's new NeuroLink algorithm, she can no longer trust the one person she's always looked up to, who she once thought was on her side.
Determined to put a stop to Hideo's grim plans, Emika and the Phoenix Riders band together, only to find a new threat lurking on the neon-lit streets of Tokyo. Someone's put a bounty on Emika's head, and her sole chance for survival lies with Zero and the Blackcoats, his ruthless crew. But Emika soon learns that Zero isn't all that he seems–and his protection comes at a price.
Caught in a web of betrayal, with the future of free will at risk, just how far will Emika go to take down the man she loves?
Pre-order here: Hardback or Paperback
I really enjoyed Warcross. I'm excited to read the next one once it's out at the library.
Release Date: 31st of July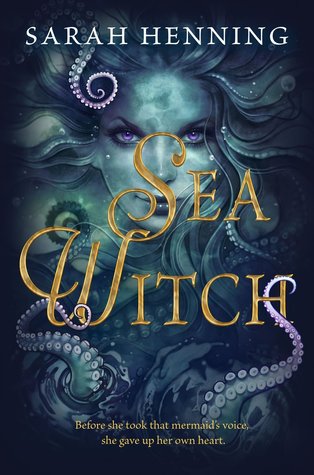 Synopsis: Everyone knows what happens in the end.
A mermaid, a prince, a true love's kiss.
But before that young siren's tale, there were three friends.
One feared, one royal, and one already dead.
~~~~~~~~~~
Ever since her best friend, Anna, drowned, Evie has been an outcast in her small fishing town. A freak. A curse. A witch. 
A girl with an uncanny resemblance to Anna appears offshore and, though the girl denies it, Evie is convinced that her best friend actually survived. That her own magic wasn't so powerless after all. And, as the two girls catch the eyes—and hearts—of two charming princes, Evie believes that she might finally have a chance at her own happily ever after.
But her new friend has secrets of her own. She can't stay in Havnestad, or on two legs unless Evie finds a way to help her. Now Evie will do anything to save her friend's humanity, along with her prince's heart—harnessing the power of her magic, her ocean, and her love until she discovers, too late, the truth of her bargain. 
The rise of Hans Christian Andersen's iconic villainess is a heart-wrenching story of friendship, betrayal, and a girl pushed beyond her limits—to become a monster.
Pre-order here: Hardback or Paperback
Release Date: 4th of September
Synopsis: What if Ariel had never defeated Ursula? Five years after the (twisted) events of the film, Ariel is now the queen of Atlantica, and Ursula is running Eric's kingdom on land. But when the sea witch threatens Atlantica once more, Ariel finds herself returning to a world (and a prince) she thought she'd left behind forever.
Pre-order here: Hardback only
Release Date: 18th of September
Synopsis: In this third instalment in the #1 bestselling Stalking Jack the Ripper series, a luxurious ocean liner becomes a floating prison of scandal, madness, and horror when passengers are murdered one by one…with nowhere to run from the killer. 
Audrey Rose Wadsworth and her partner-in-crime-investigation, Thomas Cresswell, are en route to New York to help solve another blood-soaked mystery. Embarking on a week-long voyage across the Atlantic on the opulent RMS Etruria, they're delighted to discover a travelling troupe of circus performers, fortune tellers, and a certain charismatic young escape artist entertaining the first-class passengers nightly.
But then, privileged young women begin to go missing without explanation, and a series of brutal slayings shocks the entire ship. The strange and disturbing influence of the Moonlight Carnival pervades the decks as the murders grow ever more freakish, with nowhere to escape except the unforgiving sea. It's up to Audrey Rose and Thomas to piece together the gruesome investigation as even more passengers die before reaching their destination. But with clues to the next victim pointing to someone she loves, can Audrey Rose unravel the mystery before the killer's horrifying finale?
Pre-order here: Hardback or Paperback
#12 and #13 I have yet to begin reading (the prequels), but from all the hype from Goodreads, I just had to include them.
Release Date: 2nd of October
Synopsis: Felicity Montague is through with pretending she prefers society parties to books about bone setting—or that she's not smarter than most people she knows, or that she cares about anything more than her dream of becoming a doctor.
A year after an accidentally whirlwind tour of Europe, which she spent evading highwaymen and pirates with her brother Monty, Felicity has returned to England with two goals in mind—avoid the marriage proposal of Callum Doyle, a lovestruck suitor from Edinburgh; and enrol in medical school. However, her intellect and passion will never be enough in the eyes of the administrators, who see men as the sole guardians of science.
But then a small window of hope opens. Doctor Alexander Platt, an eccentric physician that Felicity idolises, is looking for research assistants, and Felicity is sure that someone as forward thinking as her hero would be willing to take her on. However, Platt is in Germany, preparing to wed Felicity's estranged childhood friend Johanna. Not only is Felicity reluctant to open old wounds, but she also has no money to make the trip.
Luckily, a mysterious young woman is willing to pay Felicity's way, so long as she's allowed to travel with Felicity disguised as her maid. In spite of her suspicions, Felicity agrees, but once the girl's true motives are revealed, Felicity becomes part of a perilous quest that will lead her from the German countryside to the promenades of Zurich to secrets lurking beneath the Atlantic.
Pre-order here: Hardback or Paperback
Release Date: 2nd of October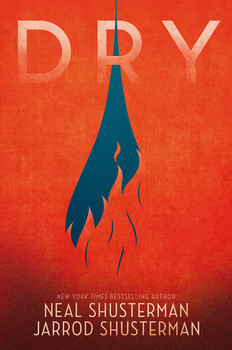 Synopsis: When the California drought escalates to catastrophic proportions, one teen is forced to make life and death decisions for her family in this harrowing story of survival from New York Times bestselling author Neal Shusterman and Jarrod Shusterman.
The drought—or the Tap-Out, as everyone calls it—has been going on for a while now. Everyone's lives have become an endless list of don'ts: don't water the lawn, don't fill up your pool, don't take long showers.
Until the taps run dry.
Suddenly, Alyssa's quiet suburban street spirals into a warzone of desperation; neighbours and families turned against each other on the hunt for water. And when her parents don't return and her life—and the life of her brother—is threatened, Alyssa has to make impossible choices if she's going to survive.
Pre-order here: Hardback or Paperback
This year I read Scythe, and I LOVED IT.
Release Date: 18th of September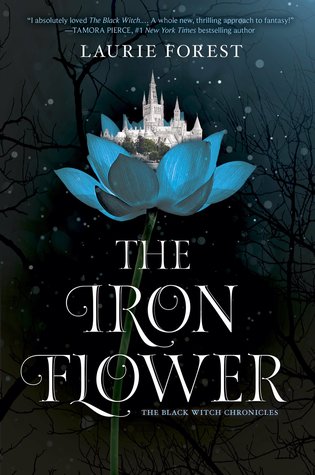 Synopsis: Elloren Gardner and her friends were only seeking to right a few wrongs, but their actions have propelled them straight into the ranks of the realm-wide Resistance against Gardnerian encroachment. As the Resistance struggles against the harsh rulings of High Priest Marcus Vogel and the Mage Council, Elloren begins to realize that none of the people she cares about will be safe if Gardneria seizes control of the Western Realm.
With tensions heating up in Verpacia, more and more Gardnerian soldiers continue to descend upon the university…led by none other than Lukas Grey, now commander of the newly rebuilt Fourth Division base. Though Elloren tries to keep him at arm's length, Lukas is determined to and fast to her, convinced that she has inherited her grandmother's magic—the prophesied power of the Black Witch. As his very nearness seems to awaken darkness inside her, Elloren finds it more and more difficult to believe that she's truly powerless, as her uncle always claimed.
Caught between her growing feelings for the rebellious Yvan Guriel and the seductive power offered by Lukas Grey, Elloren must find a way to stay true to what she knows is right and protect everyone she loves…even if that means protecting them from herself.
Pre-order here: Hardback or Paperback
Black Witch has been on my TBR list for so long (but I've been put-off by the controversy of the story), and I was compelled to finish this list with another gorgeous cover.
Do you pre-order books? What do you have waiting? Comment down below!