This isn't an accidental post. It's chilly down here in Australia (… for us, anyway). It's the favourite season for most bookworms since we can curl up in bed and dive into our new books. I chose this tag as it seemed to be the only one NOT Christmas themed (I may be cold in Australia, but I'm not crazy). The Winter Wonderland Book Tag was created by Allie from The Perks of Being a Book Freak. All books listed below have been read (perhaps not published) in 2018.
1. What book is so happy and so sweet that it just warms your heart?
Why? This book is a fluff piece for all who love Bridget Jones' Diary. It has little to no angst, but a tonne of nostalgia and romance. Read my review of Attachments here.
2. What's your favourite book with a white cover?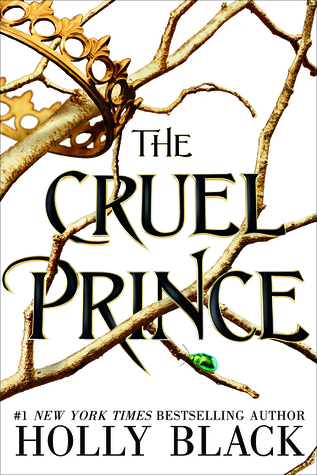 Why? This has been a top book on my list for 2018, with a fabulous white cover. Read ny review of the Cruel Prince, which I rated 5/5 stars. 
3. You're sitting in a nice, comfortable chair with a cup of hot chocolate. What monster book are you reading?
Why? Maas' latest releases, Tower of Dawn and A Court of Frost and Starlight, have been sitting on my bedside for months now. It's time to curl up to a 600+ paged book that I know I'll enjoy. Read my reviews on the Throne of Glass series by clicking on the links for books: one, two, three, four, and five.
4. It's snowing outside and you decide you want to have a snowball fight. What fictional character do you want to have this snowball fight with?
Donatella Dragna from Caraval
Why? Tella gets on my nerves and I want to abush her. As her wiki page describes, she's impulsive, rule breaking and acts before thinking. It's time she gets hit with a few snowballs. Read my review of the first instalment here.
5. Sadly, your campfire is dying. What last few chapters of a book would you throw in the fire to revive it and keep yourself warm?
👏 I 👏 will 👏 throw 👏 away 👏 these 👏 trash 👏 books 👏 easily👏:
Why? I rated these as the worst books I've read this year. Read my review for All the Crooked Saints by hovering over the link.
6. What book do you love so much that you would buy another copy of it to give to someone as a Christmas gift (or any gift really) to inspire them to start reading?

Why? This book is intense and has it's own TV show, which any newcomer to reading will enjoy. It deals with great characters and plot development, with plenty of drama to keep you on the edge of your seat. Read my review for 5/5 star Big Little Lies.
7. Who do you tag?
Any YA Book Bloggers living through winter right now! All you southern hemisphere bloggers, this is for you!
I specifically tag: