Whenever I take a break from the internet, or when life calls too much attention, I lose track of all the new and exciting reads coming out. One day I know everything from everyone, the next I feel as if I'm out of touch (by ten years). Here's a guide to really help myself, as well as any other YA bookworms who get lost in the TBR Wonderland.
FYI: August is the best month. Not for releases. But because it's my bday. So… that means more books for me 😉
Here's FIVE books that have caught my eye:
Due to release: 7th of August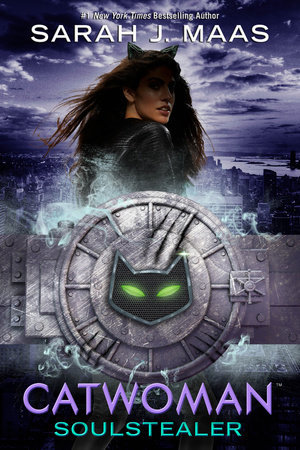 Synopsis: When the Bat's away, the Cat will play. It's time to see how many lives this cat really has. . . .
Two years after escaping Gotham City's slums, Selina Kyle returns as the mysterious and wealthy Holly Vanderhees. She quickly discovers that with Batman off on a vital mission, Batwing is left to hold back the tide of notorious criminals. Gotham City is ripe for the taking.
Meanwhile, Luke Fox wants to prove he has what it takes to help people in his role as Batwing. He targets a new thief on the prowl who seems cleverer than most. She has teamed up with Poison Ivy and Harley Quinn, and together they are wreaking havoc. This Catwoman may be Batwing's undoing.
Why you should be keen: I am a slut for anything Sarah J Maas and my blog is proof of it. I'm not thrilled that it's not in her universe, and I don't really care for superheroes, but I am here for the sass and class.
Due to release: 28th of August
Synopsis: After her family is killed by corrupt warlord Aric Athair and his bloodthirsty army of Bullets, Caledonia Styx is left to chart her own course on the dangerous and deadly seas. She captains her ship, the Mors Navis, with a crew of girls and women just like her, whose lives have been turned upside down by Aric and his men. The crew has one mission: stay alive, and take down Aric's armed and armoured fleet.
But when Caledonia's best friend and second-in-command just barely survives an attack thanks to help from a Bullet looking to defect, Caledonia finds herself questioning whether or not to let him join their crew. Is this boy the key to taking down Aric Athair once and for all…or will he threaten everything the women of the Mors Navis have worked for?
Why you should be keen: This book has pirates! And LGBT characters! Some may feel like they've had "enough" of the OTT PC representation (let's have a chat somewhere else; my blog is not the place), but let me remind you of the magnificent pirate: Jack Sparrow. Fight me all you want. I know he has a gay bone in his body somewhere.
Due to release: 7th of August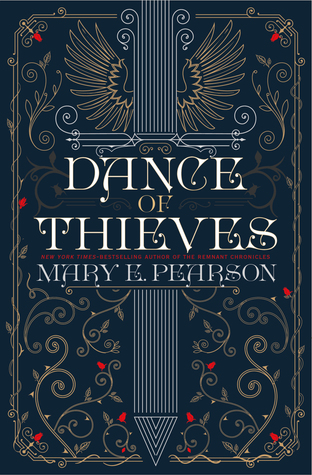 Synopsis: A new novel in the New York Times–bestselling Remnant Chronicles universe, in which a reformed thief and the young leader of an outlaw dynasty lock wits in a battle that may cost them their lives—and their hearts.
When the patriarch of the Ballenger empire dies, his son, Jase, becomes its new leader. Even nearby kingdoms bow to the strength of this outlaw family, who have always governed by their own rules. But a new era looms on the horizon, set in motion by a young queen, which makes her the target of the dynasty's resentment and anger.
At the same time, Kazi, a legendary former street thief, is sent by the queen to investigate transgressions against the new settlements. When Kazi arrives in the forbidding land of the Ballengers, she learns that there is more to Jase than she thought. As unexpected events spiral out of their control, bringing them intimately together, they continue to play a cat and mouse game of false moves and motives in order to fulfil their own secret missions.
Why you should be keen: Confession– I have yet to read the Kiss of Deception, but it's been next to my bed ever since my last birthday… *gulp* I just realised that's almost a year ago. Okay. Well, this is an incentive to read an encapturing story and enjoy the new addition!
4. We Regret to Inform You 
by
Ariel Kaplan
Due to release: 21st of August
Synopsis: Mischa Abramavicius is a walking, talking, top-scoring, perfectly well-rounded college application in human form. So when she's rejected not only by the Ivies, but her loathsome safety school, she is shocked and devastated. All the sacrifices her mother made to send her to prep school, the late nights cramming for tests, the blatantly resume-padding extracurriculars (read: Students for Sober Driving) … all that for nothing.
As Mischa grapples with the prospect of an increasingly uncertain future, she questions how this could have happened in the first place. Is it possible that her transcript was hacked? With the help of her best friend and sometimes crush, Nate, and a group of eccentric techies known as "The Ophelia Syndicate," Mischa launches an investigation that will shake the quiet community of Blanchard Prep to its stately brick foundations.
Why you should be keen:
The title is awesome.
This 👏 theme 👏 is 👏 so 👏 important 👏 for 👏 Young 👏 Adults 👏.
5. Our Stories, Our Voices: 21 YA Authors Get Real About Injustice, Empowerment, and Growing Up Female in America edited by Amy Reed
Due to release: 14th of August
Synopsis: From Amy Reed, Ellen Hopkins, Amber Smith, Sandhya Menon, and more of your favorite YA authors comes an anthology of essays that explore the diverse experiences of injustice, empowerment, and growing up female in America.
This collection of twenty-one essays from major YA authors—including award-winning and bestselling writers—touches on a powerful range of topics related to growing up female in today's America, and the intersection with race, religion, and ethnicity. Sure to inspire hope and solidarity to anyone who reads it, Our Stories, Our Voices belongs on every young woman's shelf.
This anthology features essays from Martha Brockenbrough, Jaye Robin Brown, Sona Charaipotra, Brandy Colbert, Somaiya Daud, Christine Day, Alexandra Duncan, Ilene Wong (I.W.) Gregorio, Maurene Goo. Ellen Hopkins, Stephanie Kuehnert, Nina LaCour, Anna-Marie McLemore, Sandhya Menon, Hannah Moskowitz, Julie Murphy, Aisha Saeed, Jenny Torres Sanchez, Amber Smith, and Tracy Walker.
Why you should be keen: The hot new genre for YA right now is anthologies! Why not support a badass feminist prose, written entirely by female authors? Granted, I'm not American, but hopefully, this "diverse" book entails enough so all and any can not only sympathise; but empathise too.
I desperately need your responses! What other YA/NA August releases should I be anticipating? I feel so out of the loop!