Fun fact: Tuesdays and Thursdays are my least favourite days. Is it because they both start with T? Or that one is the second from the start of the work-week, and the other is the second last?
The idea of Thirsty Thursday and Hungry Hearts has been created by the Unconventional Bookworms, Brandie and Lexxie, to share a quote with food or drinks that showed up in a recent read, as well as if it's something you think you'd like or not.
Last week I read Save the Date 
by

 Morgan Matson. I rated it 3/5 stars.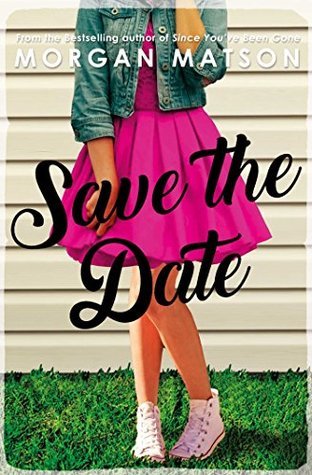 A reoccurrence was Charlie (our main character), the youngest of 5 siblings and 17-years-old, being responsible for breakfast. 
Charlie's time and skill efficiency lead her to go to Krispy Kreme, almost every second chapter. I felt bad for her– she was a pack mule! (My tummy definitely felt the sympathy too… 😏).
You see, I would read on my commute to uni. I commute into the city on average 5 days per week.
I am a bottomless pit, and Krispy Kremes are one of the only friendly faces whenever I step foot in Sydney.
So last Thursday, I gave in…
And bought 4 doughnuts! 
FYI, caramel/vanilla milkshakes are my closest friend, and they will pop up on this blog easily on a weekly basis.
What's the craziest doughnut topping you've ever heard of?