Rainy Day Ramblings asks us to discuss a wide range of topics from books to blogging. Weigh in and join the conversation by adding your thoughts. If you want to do your own post, grab the question and answer it on your blog.
This week's question is: What Thrillers have you read in the past few months that you would recommend for the Halloween Season?
I'm pretty much a wuss when it comes to spooky stuff. But I LOVE thrillers, and I love murder mysteries (which are the spookiest I'll ever go).
I recommend:
Scythe is easily one of the most graphic and disturbing worlds I've ever read, in YA. If you haven't read or heard of this beauty, it's basically the ending of the Hunger Games where Peeta and Katniss refuse to kill each other, but imagine this: they're grim reapers. Dun-dun-duuuun.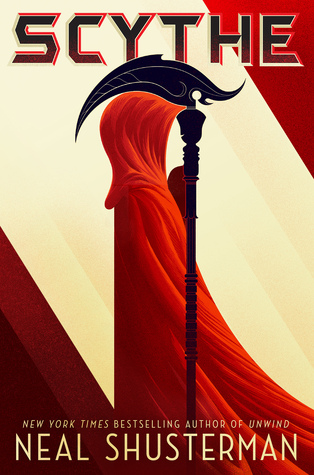 The Lost Flowers of Alice Hart 
by
Holly Ringland
I know this book doesn't sound like a thriller. And you're right– it's not. At least, primarily it isn't. But here's the creepy stuff: cults, disappearing mothers, and that feeling that somebody is always watching you. If that doesn't creep you out, then idk what will. I listened to this as an audiobook, I highly recommend it that way!
This book is a murder mystery, with a haunted element to it. In the 30s, some girl was killed in the library at a boarding house. Now, just under 100 years later, another girl is finding out the answers to this cover-up. Better yet– people are being killed again.
---
I know I butcher these with my synopsis, but I hope they intrigue you just a little.
Wish me luck, I'm doing a presentation today that I've worked really hard for.