Hosted by  Freda's Voice. Grab a book, any book, and turn to page 56. Find a sentence that grabs you and post it either on your blog or on Instagram tagged with #Friday56.
"'No, you did not just find Simon Spier's secret fanfiction in five minutes.'
'I did.' He smiles. 'I'm a hundred percent sure.'
I read it aloud. '"All I Want for Christmas Is You," by youwontbutyoumight. How do you know this is him?'
'Well, first of all, the pen name.'
'I don't get it.'

Bram leans forward on his elbows. 'You won't, but you might. It's an Elliott Smith lyric. That's the first giveaway.'
I tilt Bram's phone closer, reading the summary. "'Sam/Joaquin (semi-original character).' Okay . . .'
'Read the rest of the summary.'
'"Original male character based closely on Joanna. Just a fluffy m/m retelling of the school concert scene. Smiley face."' I look up at Bram, grinning. 'Oh my God. Simon was such a sweet baby gay, writing the gayest fanfiction. I love it.'
Bram smiles. 'It's perfect.'
'How did Abby and I miss this?'
'Did you even know he was gay, back then?'
'No. Okay, wow. That was even before the whole Martin thing. I guess we weren't looking for the gayest fic in the bunch.'
'This isn't even the gayest," Bram says."
This is page 56 on… Leah on the Offbeat!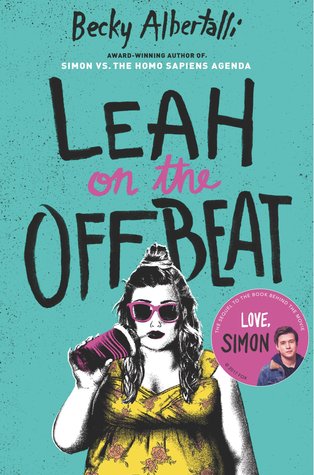 I haven't reached this part yet but it looks adorable and like so much fun!!!
---
Happy Friday, friends!