Queen of Air and Darkness by Cassandra Clare
My rating: 4 of 5 stars
MY EXPERIENCE WITH THE BOOK:

I loved reading the finale. The Dark Artifices is my favourite series within the Shadowhunter realms. This book featured the Mortal Instruments gang (Clace, Malec etc) a lot more than the two previous instalments. This book finally answers questions that were left open from City of Heavenly Fire.

CHARACTERS/DYNAMICS:

Emma: Emma was my favourite character to follow in this series. You truly see her grow, love, and lose in this finale. She's grown so much. My favourite thing to see unfold was her need for revenge, and then letting go of that need. She views Julien as the most selfless person in the world, but I find that SHE is the most selfless.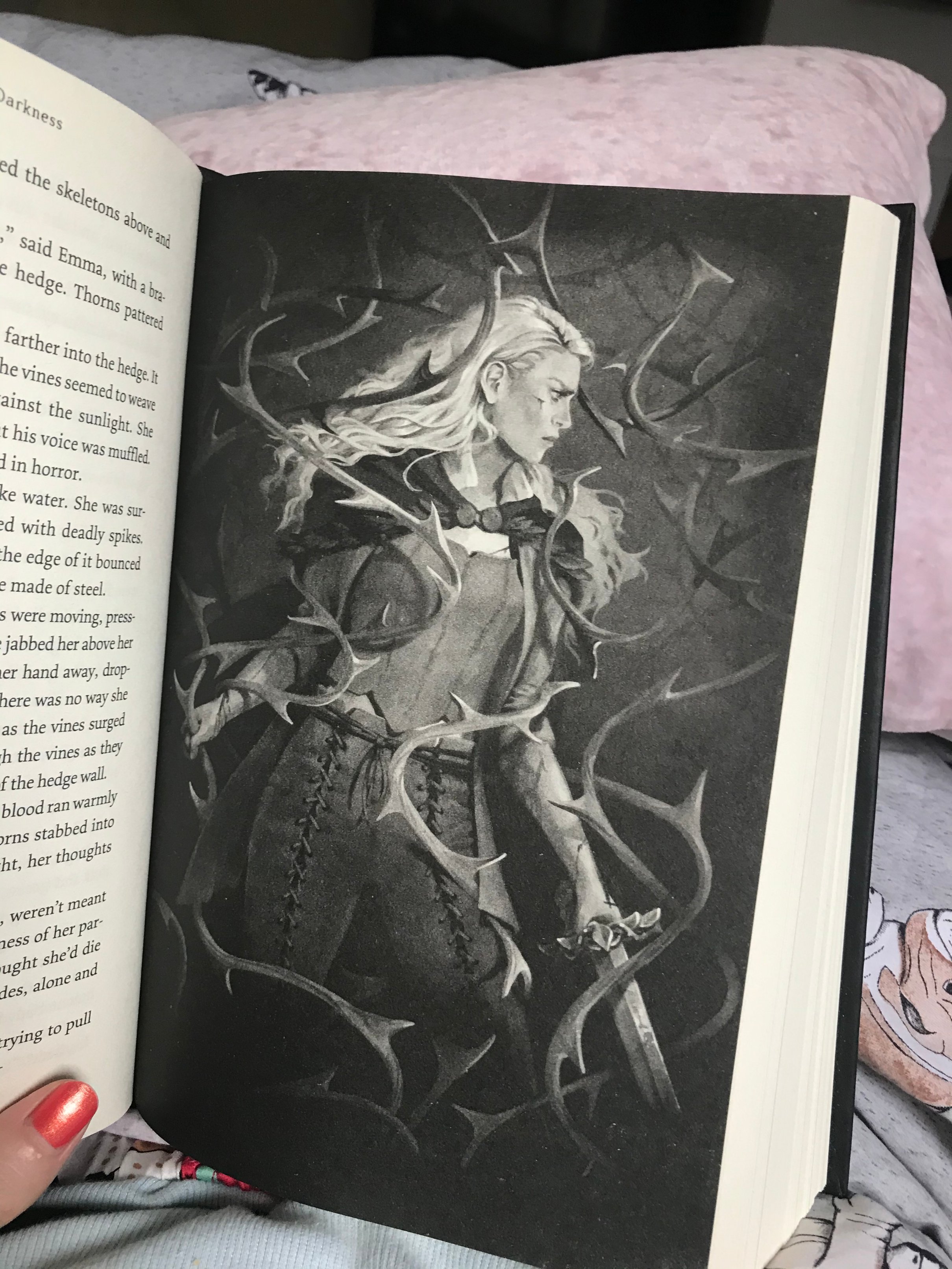 Julien: What a hottie. What a fave. I love Julien. I will reread this series so many times so I can relive the angst of Jules and Emma. HE WAS A DUMBASS for half of this book, due to 'grief', but it was still valuable to see who he was without 'feelings'.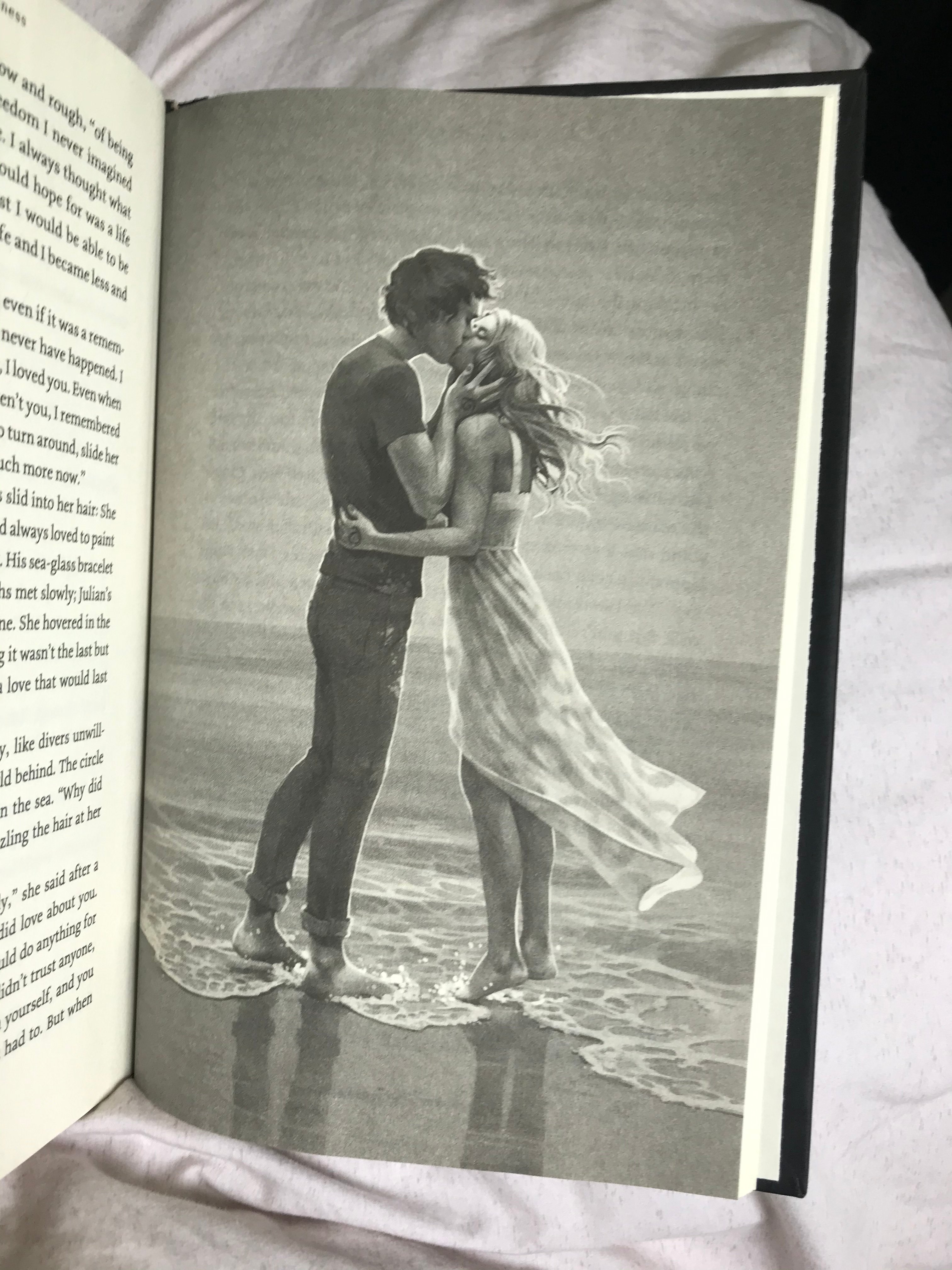 Ty: I wish somebody had intervened in his quest to raise Livvy from the dead. I really do. They were too nice on him. He was infuriating as Clary, as they pursue something reckless and selfish.
Dru: Dru rose to a main character in this book. I would NOT have predicted that when I first read the series. Her and Livvy somewhat blend to have similar features and characterisations. I enjoyed her connection to Jaimie, but it was odd since she is… y'know… 13. I'm not really sure why Cassie has planted the seed for these two, when she's so young. I look forward to a future series, to see where they end up.
Cristina/Mark/Kieran: This was a fantastic representation of a monogamous thrupple. It probably could have been explored from the beginning of the series with the same effect at the end. I really enjoyed it– aside from what Cristina's mother claimed: 'it takes two men to fill the space of Perfect Diego'. That… is not a nice sentiment.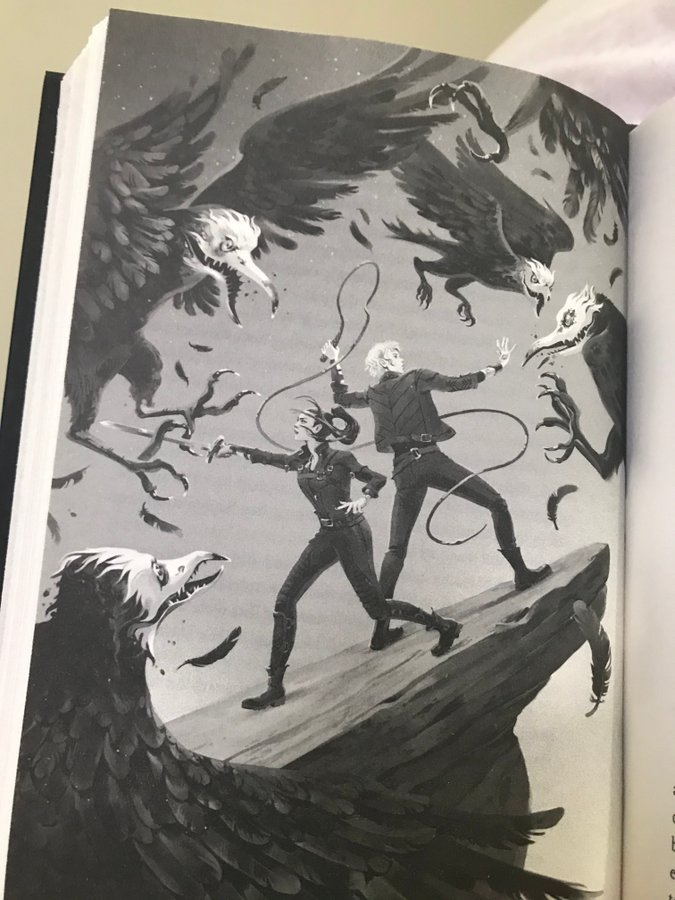 The Mortal Instruments Gang: I LOVED SEEING THE OG CREW. They had the funniest and cutest scenes of all of the characters. Not to mention, Sebastian and EvilxJace's comeback! I loved seeing Clace again ❤️❤️❤️❤️❤️
The Infernal Devices Gang: Tessa and Jem were cute. Buuuut everybody knows I'm a hardcore Wessa fan. I can't believe I've gotten to see Tessa (view spoiler)[pregnant (hide spoiler)] before Chain of Gold. I am glad they're both happy, and integral to the LA Institute's survival, but GIMME HAPPY HERONDALES, DAMNIT.
Kit: Since I haven't read the collections of the Shadowhunter academy nor the Shadow Markets, I am incredibly lost with the impact of Kit's character. I understand he is important and part of this interesting tale of the 'First Heir', but it didn't hit me as much as I think it's supposed to.
The Fey: Oh man, what a revolution. I love the realm, I love Cassie's version. In this book, however, I could totally see wayyyy more links to Holly Black's faerie lore. I like both, and I'm not sure how I feel with them carrying over.
Sebastian: THE MOST ANNOYING SHIT TO CONTINUE TO PLAGUE MY INNOCENT CINNAMON ROLLS' LIVES.
Zara: Correction, Zara is THE MOST ANNOYING SHIT TO CONTINUE TO PLAGUE MY INNOCENT CINNAMON ROLLS' LIVES. I wish she suffered. I wish Emma wasn't the best human on the planet, and had made Zara squirm.

PLOT:
Don't read if you don't want spoilers.
This book picks up immediately from where Lord of Shadows left off. We have screaming and blood and mourning and chaos. Then comes the funeral. We have some excellent lovey-dovey scenes as well as angst (they go hand-in-hand for any Cassie Clare book). Then Blackstairs go to Faerie. THEN the Blackstairs go to Thelm (I think that's what it's called, I haven't read the book in over a week, I've already forgotten). We see the parallel universe of what if the Mortal Instruments gang lost in City of Heavenly Fire. It's scary, with demon-zombies and our faves dead. Then Blackstairs return, and fight the Accord and all of the corrupt Shadowhunters. Then Blackstairs turn into Nephilim, and OP the battle. HAPPY DAYS! Then pretty much everybody lives happily ever after.

STRUCTURE:

The book is almost 900 pages long. It flips between the Mortal Instruments gang, Blackstairs, Ty and Kit, Dru, Diego, Cristina/Mark/Kieran, Diana, and many more. I don't like how many times it flips, as I'm sure you can pick up– my faves are Blackstairs, so pretty much all I want to read is Blackstairs.

THEMES:

Family
Trust
Humanism vs Individualism

QUOTES:
"'Should I stop?' he said.
'No.' Emma had begun to smile. Her eyes were all fire now. 'Let us burn.'"
"Once you'd picked up three or four skulls and muttered, 'Alas, poor Yorick,' to them, the novelty wore off quickly."
"'Do you have to go back to your room?' she whispered.
He smiled down at her. 'No,' he said. 'We don't have to lie or pretend now. We don't have to lie or pretend ever again.'

THE ENDING:

It was a HEA– yay! Except for the cliffhanger…. EvilxJace is back! Dun, dun, duuuun…

IMPACT:

I looove this series so much. So so so much. It's my all time fave of Cassie Clare. I don't feel the need to reread them, as they're so big… but damn!! Blackstairs makes me so happy!!!