Hi book bloggers!
I'm in a book club that meets weekly to discuss one book per month. I write up summaries + discussion questions each week, and I welcome you to use them or transform them for your own enjoyment! Feel free to chat in the comments about your thoughts on the read. Read the summaries and discussion questions for the first quarter of the book, Chapters 1-7 here.
About the Book:
Synopsis: "Alix Chamberlain is a woman who gets what she wants and has made a living, with her confidence-driven brand, showing other women how to do the same. So she is shocked when her babysitter, Emira Tucker, is confronted while watching the Chamberlains' toddler one night, walking the aisles of their local high-end supermarket. The store's security guard, seeing a young black woman out late with a white child, accuses Emira of kidnapping two-year-old Briar. A small crowd gathers, a bystander films everything, and Emira is furious and humiliated. Alix resolves to make things right.
But Emira herself is aimless, broke, and wary of Alix's desire to help. At twenty-five, she is about to lose her health insurance and has no idea what to do with her life. When the video of Emira unearths someone from Alix's past, both women find themselves on a crash course that will upend everything they think they know about themselves, and each other.
With empathy and piercing social commentary, Such a Fun Age explores the stickiness of transactional relationships, what it means to make someone "family," the complicated reality of being a grown up, and the consequences of doing the right thing for the wrong reason. "
Week 2: Chapters 8-14:
Chapter 8 – Alix shares her embarrassing past with her girl gang. She wrote a letter to Kelley with graphic info, and then there was a party, and then she was the pariah of the school.
Chapter 9 – Spoons, Briar's fish, died. Alix asked Emira to replace the fish. This meant that Briar missed her important Halloween ballet party. Emira is disturbed by how bad Alix is for her child's wellbeing. Meanwhile, Alix was entertaining her husband's cohost (who she hates, but Emira loves).
Chapter 10 – Emira parties at her friend (Shaunie)'s place, she just got a promotion. Emira is bitter about it. She ends up being invited to sleep at Kelley's while he's out of town.
Chapter 11 – Alix goes absolutely crazy, wondering and obsessing over Emira. Alix invites Emira and her boyfriend to Thanksgiving.
Chapter 12 – Emira and Kelley arrive.
Chapter 13 – Part 3: Alix hides in her bathroom and tells her friends who the guest's boyfriend is.
Chapter 14 – Meanwhile, Emira is stuck with Alix's black friend who asks evasive questions to her. Not in a mean-spirited way, but very out-of-touch. Emira checks her phone: Kelley reveals via text how he knows her boss, and that he wants to leave ASAP.
Discussion Questions: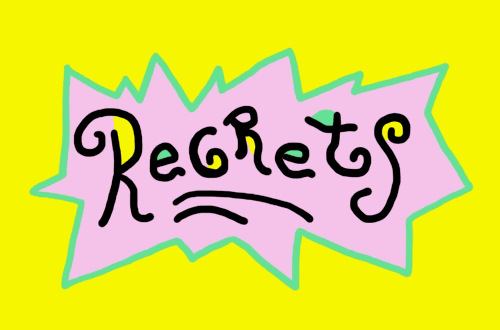 Were you expecting Alix and Kelley to have that past together?
What did you think of Alix's letter and the party?
What would you have done in Alix's shoes when Robbie pressured her to host the party?
What would you have done in Alix's shoes when Kelley arrived for Thanksgiving?
How do you feel about Emira and Alix clashing over the gold fish fiasco? Is it valid?
Were you disturbed by Tamra's efforts to bond with Emira? What do you think Emira had an issue with?
---
Have a wonderful weekend of reading, my friends! 🙂