Hosted by Kathryn: It's Monday! What Are You Reading? is a place to meet up and share what you have been, are and about to be reading over the week.  It's a great post to organise yourself. It's an opportunity to visit and comment, and er… add to that ever-growing TBR pile! So welcome in everyone.
What I Read Last Week:
A big, fat nothin. I curse They Both Die At The End by Adam Silvera. It has put me into a book slump. AND LAST WEEK WAS MY UNI BREAK. I had all the time ever to read. Good news is, I did heaps of assignments over the break– yippee!
So I guess you can say, I've been reading:
Achugar, M., & Schleppegrell, M. J. (2005). Beyond connectors: The construction of cause in history textbooks. Linguistics and Education, 16(3), pp. 298-318. ​
De Oliveira, L.C. (2016). Examining Cause and Effect in Historical Texts: An Integration of Language and Content. In L.C De Oliveira (Ed.), Common Core State Standards for Literacy in History/Social Studies, Science, and Technical Subjects for English Language Learners (7-17). Annapolis, Maryland: TESOL International Association. Retrieved from http://www.tesol.org/docs/default-source/books/14071_sam.pdf?sfvrsn=2 ​
De Jong, E., & Harper, C. (2005). Preparing Mainstream Teachers for English-Language Learners: Is Being a Good Teacher Good Enough? Teacher Education Quarterly, 32(2), 101-124. Retrieved from http://www.jstor.org.ezproxy1.library.usyd.edu.au/stable/23478724​
Fang, Z., & Schleppegrell, M. J. (2008). Chapter 3: Interpretation and Reasoning in History: Beyond Text Structures. In Reading in Secondary Content Areas: A Language-Based Pedagogy (pp. 39-63). Michigan, USA: University of Michigan Press ELT. ​
Gay, G. (2002). Preparing for culturally responsive teaching. Journal of Teacher Education, 53, 106-116.​
Schleppegrell, M. J. (2009). Language in academic subject areas and classroom instruction: what is academic language and how can we teach it? Retrieved from: https://www.mydigitalchalkboard.org/cognoti/content/file/resources/documents/98/98c3e7f4/98c3e7f49b44eaa5ee60b45939df619b4593afc7/Schleppegrell.pdf ​
Aka teacher-y stuff for my assignments 😛 Woo.
What I'm Currently Reading:
Still this god damn, stale book.
What I'll Read Next:
To be frank, I'll be reading something for my history assignment.
For fun, I'm trying to read the library loans that I know will be about 3 stars for me. So my next read shall be: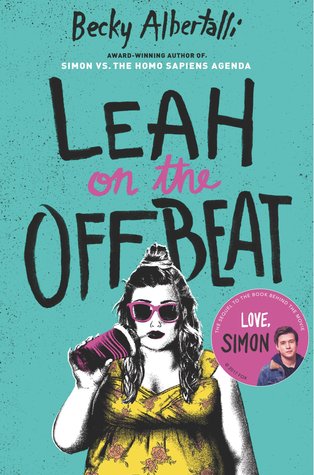 ---
Can you please suggest a pick me up on how to break out of this reading slump, when I'm nearing all my big exams/end of semester assessments?