HAPPY HALLOWEEN!
Hosted by Bookshelf Fantasies: write a post about a book that you own but haven't read yet.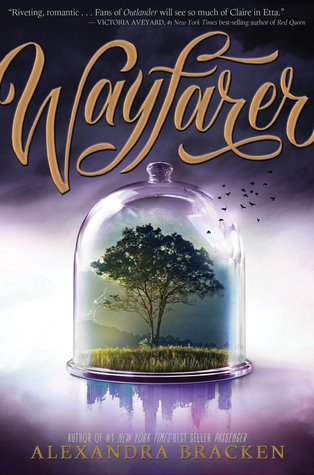 Title: Wayfarer (Passenger #2)
Author: Alexandra Bracken.
Published: January, 2017.
Length: 532 pages.
What it's about: It's part two to the amazing time-travelling pirates. But it also is partially set in Imperial Russia… aka my favourite place in the entire universe.
How and when I got it: I think I got it for my birthday in 2017, oops. This has long been neglected.
Why I want to read it: The world is so fun and unique, plus the setting (Imperial Russia) is something I DROOL over.
Read my review of book one here.
---
What's a book sitting on your shelf that you haven't read?