Mailbox Monday is a great way to think about all the exciting books coming your way. I usually get all of mine from the library, so let's play a fantasy as if I was getting books delivered ;).
I'm currently saving up for a computer. BUT– that doesn't stop my eyes wondering to glorious books <3. The temptation is real, guys.
Two weeks ago, my dad got me hooked on an Amazon Prime series: The Man in the High Castle.
It's a TV adaption of the 1992 book: The Man in the High Castle 
by

 Philip K. Dick.
What is this book about?
I can only base my knowledge off the tv series (sin, I know!). Here's the short story:
What if… Hitler won the war? 
What if Japan seized the West coast of America, and Germany to the East?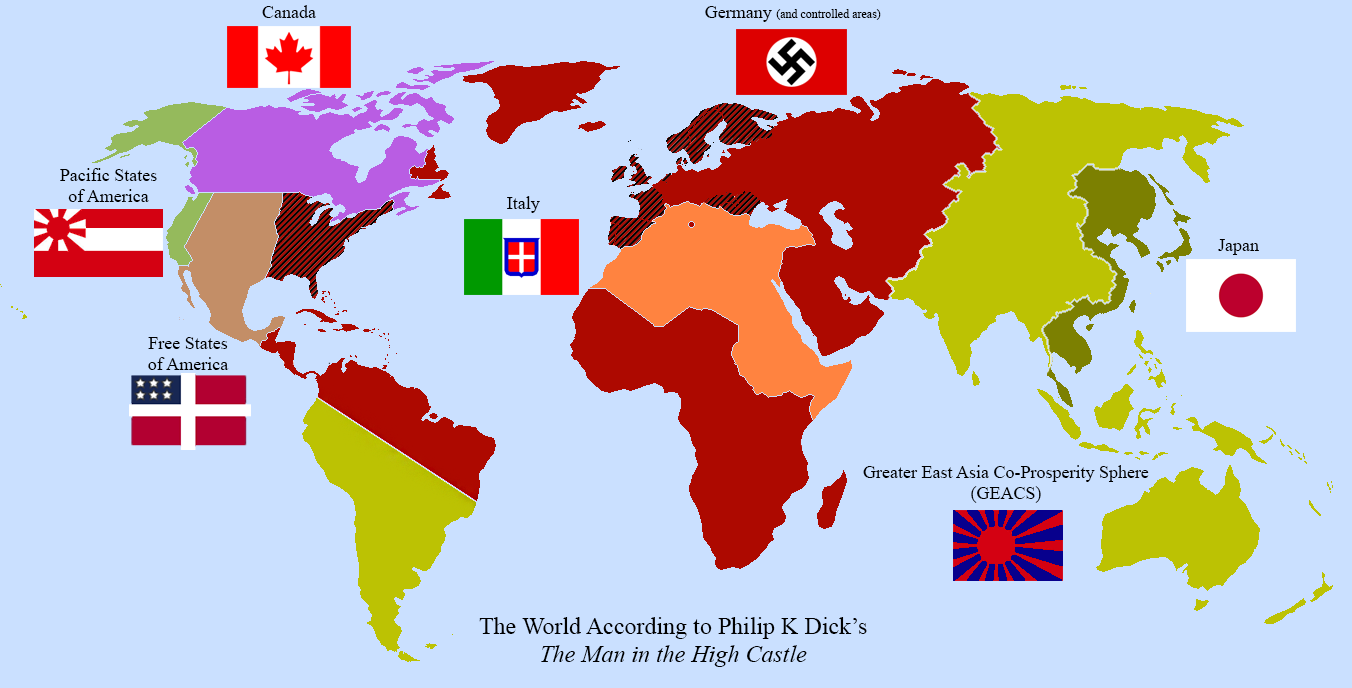 The plot focuses on a woman who's from San Francisco. She has grown up with the Japanese culture. Her father died in WW2. We also see the East coast, where a New Yorker has been brainwashed by the Nazi Occupation.
The woman gets a hold of a film reel (in the original, the woman possesses a book). It shows our actual history, where US soldiers return from the war. It shows the Allied victory.
Both are on a mission to spread their truth. 
Why I'm in love with it:
I'm going to be a history teacher. For any independent study, I always do counterfactual history. It all came from my love for another counterfactual novel: Fatherland by Robert Harris. Again, this book is about what if Hitler won the war, but focuses on England, not America.
Counterfactual history is so well thought out. It isn't some fantasy land. These creators have to study every minuscule impact that our history has made. For instance, in Fatherland: the Beatles never existed! It's fun and crazy considerations like this that make me appreciate and connect to the humanities disciplines as well as books. 
I'm sorry this isn't YA! But if you love dystopias, I guarantee:
YOU WILL LOVE COUNTERFACTUAL HISTORY. 
---
So what are you waiting for? Watch/read The Man in the High Castle! And while you're at it, buy me a copy too! And one for my dad!